About me and my city life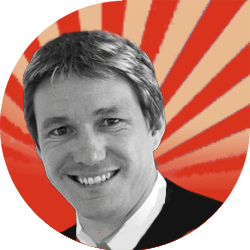 Hello everyone, I'm Mike, I hail from London and I'm the creator of this website. First let me tell you a bit about myself, and then I'll deal on how this site came about. I was born in London and all my life I've been living here or in other big cities. I've never thought much of the countryside, as there's so little in terms of entertainment there. I lead a dynamic life and sometimes my relatives get concerned and try to lure me outside of the city because, you see, "the city is dangerous, the chance for something bad, like getting mugged or hurt, to happen is higher". It is? Well, so is the chance of getting laid or having a conversation! Anyway, I spend a lot of time wandering about the city, looking for fun and more often than not, I have a go at the casinos in town or the race tracks. Gambling is my hobby and having spent many hours at it, gave me the confidence to start this project here.
How this site was conceived and created
As I'm more or less a regular at the casino tables, I have gained vast experience in that sphere and I often advise friends on how not to gamble their heads off. Little by little, I decided to turn my hobby into a business and to use my skills and knowledge to help other players along the fancy road of gambling. So, I started bestcasino.biz in an attempt to build a comprehensive and trustworthy online casino guide. As a result of the site's rapid development, I found valuable partners to cooperate with on various projects and help enhance the business even more.
This site is all about help. First of all, the articles here offer plenty of information on online casinos, bonuses, casino software and variety of games. But that's not all. Gambling is, for me personally, great entertainment. It is not a way of getting rich, embarking on the dream life you want, or even paying your debts. So, you may say that this site is also about helping gamblers keep their heads cool and their lives happy.
You can follow me on Google+ and find out about all the new offers and promotions I am writing about!